Best OBGYN in OKC
If you are pregnant, you may have questions about prenatal care, labor and delivery, postpartum recovery and newborn care. Variety Care offers some of the best obstetrics and gynecology (OBGYN) services in Oklahoma City to help you during your pregnancy journey to deliver a healthy baby.
We offer different types of appointments, including visits for:
Bloodwork
Vaccinations
Gestational diabetes testing
Ultrasounds
In addition to appointments with your medical provider, Variety Care offers community education classes, delivery coordination with local hospitals, and attentive follow-up care for you and your child after delivery. We never turn anyone away due to a lack of insurance.
NO COST, WALK IN PREGNANCY TESTS
Variety Care is here for you every step of the way. We offer no cost pregnancy tests every day at all locations. We can provide your results right away and discuss next steps with you.
Find a walk in pregnancy testing location near you.
We also offer helpful tips for first-time mothers. To learn more, visit our blog.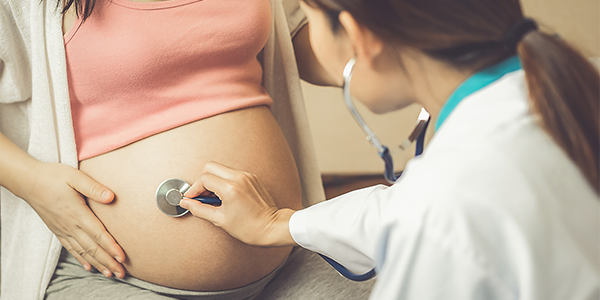 PRENATAL CARE WITH AN OBGYN DURING PREGNANCY
Visit a medical provider if you are pregnant. Pregnancy care, also known as prenatal care, allows you to have full access to OBGYN doctors that help you through your entire pregnancy. OBGYN, or obstetrician-gynecologist, are medical professionals that specialize in the female reproductive system, health and pregnancy. You will find pregnancy resources, guidance and a safe place full of experts that will walk with you every step of the way when you visit with any of our women's health providers such as certified midwives, nurse practitioners and physician assistants.
Getting prompt medical care from a provider to monitor your overall health and baby's health increases your chances of having healthy baby.
Variety Care pregnancy care staff are here to explain everything to help you know what to expect each step of the way. To schedule a prenatal care appointment, call 405-632-6688.
LABOR AND DELIVERY
Part of the prenatal care process involves finding a hospital to deliver your baby. We work with you to select a hospital to deliver your baby that best fits your needs. Care is typically transferred to the hospital in the third trimester or around 28 weeks.
Variety Care staff members will walk you through the process. We have relationships with many hospitals in the area and can help you choose the one that best meets your needs.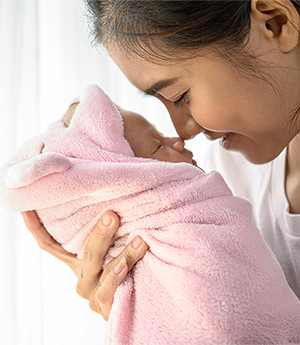 FOLLOW-UP NEWBORN CARE PLAN WITH AN EXPERT
Every newborn should be seen by a medical provider within days after coming home from the hospital. Variety Care is making it easier than ever for parents to ensure their newborn gets the very best care. After your child is born, the first few follow up appointments can be with our neonatologist (a pediatrician that specializes in newborn care) or one of our pediatricians.
Find a pediatrician in Oklahoma near you.
Newborn care can be rewarding and a little daunting. That is why it helps to have a newborn care plan and access to medical advice you can trust. We want all parents to feel comfortable and confident in caring for their newborn with the support of a professional who truly understands what they're going through.
WIC SERVICES (WOMEN, INFANTS, AND CHILDREN)
Variety Care offers Women, Infants and Children (WIC) services to eligible clients on-site at our Lafayette, Straka Terrace, Mid-Del, and NW 10th locations. If you are eligible, you can take advantage of the WIC program even if you are not a Variety Care patient. WIC is a program that provides nutritious foods and education classes to women and children who qualify.
You may qualify based on your income, if you or your child have SoonerCare or if you are a foster parent. No appointment is necessary to sign up for WIC - just come by our WIC Clinic locations to learn more.
Pregnancy & Newborn care services include:
walk in, no cost pregnancy testing (call for times and locations)
pregnancy / prenatal care
ultrasounds (at select locations)
delivery coordination with local hospital
newborn care
family planning services, including vasectomy procedures for men
Call or text today to learn more
or make an appointment.
We are available Monday - Friday from 7:00am - 7:30pm, Saturdays and Sundays from 8:00am - 5:30pm