Medical Care for Children & Adults
Medical for Children & Adults Sometimes, getting the medical care for yourself or a loved one can be a frustrating experience that requires you visit multiple offices around town for medical tests, appointments, prescriptions, and more. At Variety Care, we believe there is a better way.
Variety Care operates as a "Patient-Centered Medical Home," which means we put you –the patient– at the center of everything we do. We approach your health care as team led by your main care provider (or your child's pediatrician) and we communicate clearly with you to ensure you understand and agree with all treatment plans. Your provider works closely with nurses, pharmacists, and others involved in your care to make sure everyone is on the same page. Our team is ready to help with medications, follow-ups, insurance, and coordinating care with outside specialists as needed.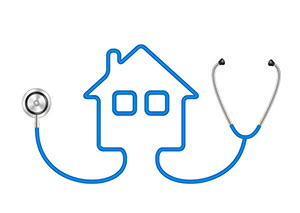 To make it even easier to access the care you need, we have designed our health centers to provide as many services as possible in one place. Many of our locations offer "one stop" convenience where you can see your family practice physician, pick up prescriptions, get medical tests, and even get care for other family members without having to leave the building.
Pediatric care services for children from infants to age 18:
Well-Child Checks Care for Illnesses
Complete Physical Exams and Sports Physicals, including vision and hearing screening Care for asthma, diabetes, skin conditions, weight management, and other chronic conditions
Immunizations / Vaccinations
Early Childhood Development
Laboratory Tests & Services
Health Education
Primary medical services for adults:
Annual Exams and Health Checkups
Preventative Health Care and Screenings
Care for Illnesses
Care for diabetes, asthma, high blood pressure, and other chronic conditions
Full Women's Health Services (learn more)
Family Planning Prenatal Care (learn more)
Weight management & diet counseling
Wellness classes, including nutrition, and diabetes education
Immunizations / Vaccinations
Laboratory Tests & Services
Sexually transmitted infection screening, counseling, & treatment
Health Education
Cancer Screenings
Referrals
Call today to learn more
or make an appointment.
We are available by phone: Monday - Friday from 7:00am - 7:30pm, Saturdays from 8:00am - 5:30pm