Choosing Your Primary Care Provider (PCP)
Your primary care provider, or PCP, is a medical provider who will be able to tell you what's wrong with your body when it's sick or hurt. After a diagnosis, your PCP will prepare an action plan for care. The action plan may include a referral to a specialist if they think it's necessary as well as various treatments and medicines. Each Variety Care location has a PCP for you to choose from.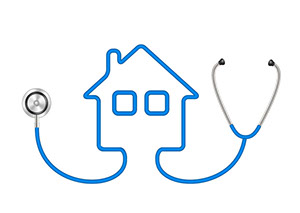 It's also important to visit your primary care provider when you aren't sick. You should visit your PCP at least once per year – sometimes more often - to make sure that nothing bad is going on. One benefit of having a PCP is the consistent care and attention from one provider that you know and trust. This prevents duplicate medications from being prescribed from other medical providers as well as ensuring quality, steady care. A primary care provider can also treat your whole family, including children.
Your primary care provider will be able to talk with you about all sorts of things related to your health. They'll know what you should change in your lifestyle and the kinds of medicine you should take when you're sick or hurt, but they can also help keep your body healthy from the inside as well as the outside.
Your primary care physician should be someone you trust and can rely on to help manage your healthcare.  Talk with them about any current medications you are taking and your medical history to be sure you are on the same page when it comes to managing any chronic conditions.
There are several factors to consider when searching for a PCP such as location, eligibility and personal care needs.
Think through questions like:
If you speak a different language, it might be important to ask for a doctor that speaks the same language or for a translator to be provided. Variety Care offers translation services, in addition to many of our PCPs being bilingual.
Is there a chronic medical problem you are struggling with? Would you prefer a doctor who has prior experience treating this chronic illness or condition?
If your primary care provider is not available, who will you meet with to discuss your care if necessary?
Is medical care provided on weekend or evening hours if needed at this practice? Urgent Care is available at several Variety Care locations for established patients.
At Variety Care, our goal is maintaining your health. We strive to be the best resource for all your health care needs. If you need any assistance selecting your primary care provider, give us a call.
Call today to learn more
about selecting a PCP.