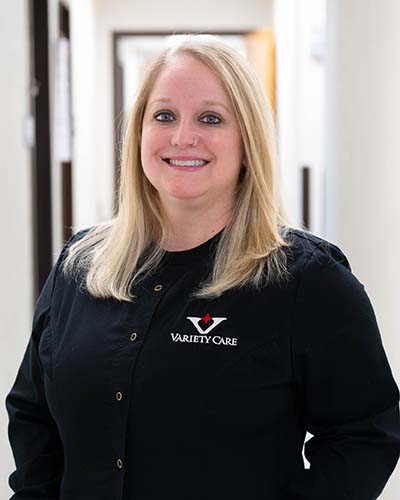 Phone: (405) 632-6688
Primary Location
Variety Care Straka Terrace
1025 Straka Terrace
Oklahoma City, OK 73139
Get Directions
Laura Hill, RDH
Dental Hygienist School: University of Oklahoma College of Dentistry
Specialization:
All areas of dental hygiene
Patient Care Philosophy:
"To treat every patient with compassion and like I would want to be treated."
Laura Hill, RDH is a dental hygienist dedicated to helping people smile and feel better. She is licensed to administer local anesthesia and nitrous oxide and certified in CPR and basic life support. She is proud to work in a community health center that focuses on patients and quality care. As a member of the Variety Care provider team, she enjoys working with the other hygienists and being part of hardworking team. During her free time, Laura enjoys spending time with her husband and twin girls. She loves taking the boat to the lake on the weekends and traveling to the beach during the summer.
Variety Care Straka Terrace

1025 Straka Terrace,
Oklahoma City, OK 73139
Phone: (405) 632-6688