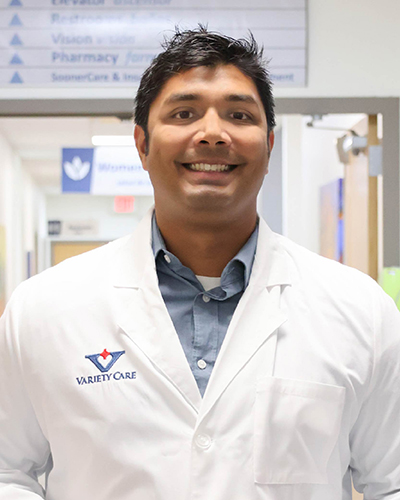 Phone: (405) 632-6688
Primary Location
Variety Care Straka Terrace
1025 Straka Terrace
Oklahoma City, OK 73139
Get Directions
Hitesh Kayastha, DDS
Dental School: University of Oklahoma College of Dentistry
Specialization:
Patient Care Philosophy:
"Everyone should have access to quality Dental services regardless of economic status."
Dr. Hitesh Kayastha, DDS is a caring dentist who is passionate about providing dental access to everyone. He is an established member of the American Dental Association and places great importance on building a strong relationship of trust with all of his patients. As part of the Variety Care provider team, he takes great pride in being able to offer quality dentistry services as well as forming meaningful connections with those in need of care. When outside of work, Dr. Kayastha can often be found indulging his passion for aviation - rooted in the 13 years he spent serving in the Air Force and Air Force Reserves as a dedicated Navigator.
Variety Care Straka Terrace

1025 Straka Terrace,
Oklahoma City, OK 73139
Phone: (405) 632-6688