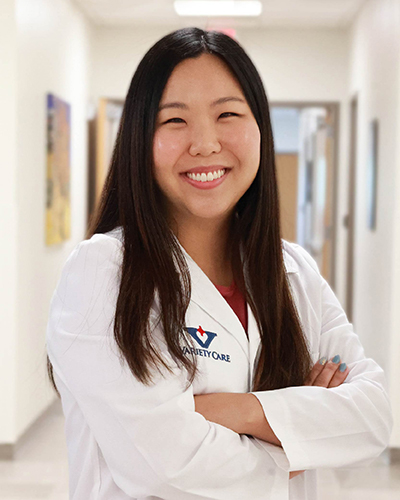 Phone: 405-632-6688
Primary Location
Variety Care Straka Terrace
1025 Straka Terrace
Oklahoma City, OK 73139
Get Directions
Hae Young Cha, PA-C
Physician Assistant Program: Oklahoma City University
Specialization:
Patient Care Philosophy:
"My philosophy is to meet each patient at their own level of personal need and work at a pace they are willing and comfortable with. I hope to catch problems before they become one and make healthcare a less daunting reality for my patients. I want to focus on prevention and health maintenance."
Hae Young Cha, PA-C is a family medicine physician assistant that is driven to aide patients from all backgrounds. Family medicine is an area that serves as the foundation for health. She enjoys the variety of her practice and the fact that her work can drastically change the course of someone's life at the start. The people who work in a community health center are very dedicated and Hae Young enjoys being surrounded by people who have a passion for what they do. Although the environment and work may be demanding, the challenge is exciting and motivating. As a Variety Care provider, she is ecstatic to be part of a team that can benefit her surrounding community directly. During her free time, Hae Young enjoys spending time with friends and family, playing with her Cavapoo, Penny, hiking and camping.
Variety Care Straka Terrace

1025 Straka Terrace,
Oklahoma City, OK 73139
Phone: (405) 632-6688