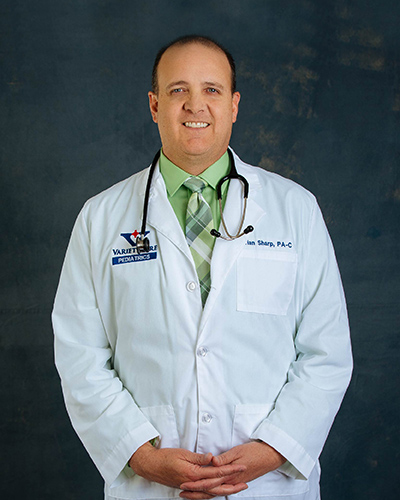 Phone: (405) 632-6688
Primary Location
Variety Care Mid-Del
3851 Tinker Diagonal
Del City, OK 73115
Get Directions
Brian Sharp, PA-C
Physician Assistant Program: University of Colorado Health Sciences Center
Specialization:
Patient Care Philosophy:
"I aim to be kind, especially when a family is in crisis or upset. Then, I listen and observe what takes place during the visit. Afterwards, I involve the family in the care plan they wish to go forward with."
Brian Sharp, PA-C is a physician assistant that specializes in pediatrics. He aspired to serve others in the medical field since he was a child. Brian is an established member of many professional organization and has almost 30 years of experience in the field. The work of Variety Care really resonates with him because they offer health care to a diverse group of patients who need their support and services all over Oklahoma. It is an honor to treat patients and watch them grow from babies into healthy adults that build families themselves. During his free time, Brian enjoys spending time with his wife and children and coaching his son's flag football and baseball team.
Variety Care Mid-Del

3851 Tinker Diagonal,
Del City, OK 73115
Phone: (405) 632-6688