Back to School 2023
Important Health Checklist for Children
It's that time of the year! The kids are getting ready to go back to school, and you're starting to think about all the things you need to do to prepare. School supplies are a nice touch, but it's more important to make sure your children are healthy and immunized. Schedule their health checks so they can be ready in time.

Well child check
Vision screening
Dental screening
Vaccinations
If you're not sure where to start, don't worry. Variety Care has pediatricians that can help. Our experienced and compassionate pediatricians will work with you to make sure your child is healthy and ready for the new school year. Alongside our pediatricians, are a team of optometrist who specialize in vision and an excellent group of dentists that specialize is dental and oral health.

Now offering SAME DAY well child check visits.
Call 405-632-6688 To Schedule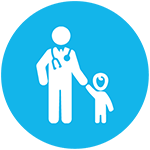 Well-child Check & Vaccinations
Your child's well-child checkups are an opportunity for you to talk with your doctor about how your child is growing and developing. These visits are also a time to get any vaccines your child needs, including vaccines for meningitis, TDAP, and HPV. If you have any questions about vaccinations or the immunization schedule, talk to your child's healthcare provider.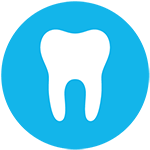 Dental Screenings
Child dental screenings are important for ensuring that your child's teeth are healthy. During a dental screening, the dentist will check your child's teeth and gums for any signs of decay or other problems. They will also give you advice on how to care for your child's teeth and help you prevent cavities.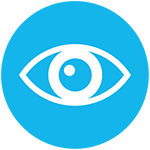 Vision Screenings
Vision screenings are important for ensuring that your child's eyes are healthy. These screenings can help identify problems early on and be treated before they become more serious problems.
Ensure your child is ready for success in the new classroom. Don't forget to schedule those back to school health check ups!
To schedule an appointment, call
405-632-6688
.