Fluoride Treatment for Children: What Parents Need to Know
Your child's smile is precious to them, and it should be protected against harm. Here's what you need to know about this important mineral that helps protect your child's teeth!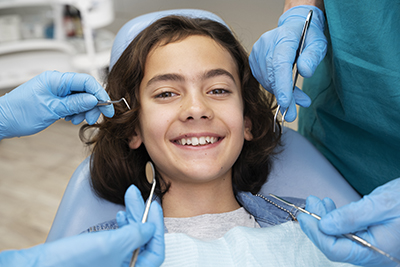 Taking care of your child's teeth is an important part of their overall health and wellness. Poor dental hygiene could lead to painful cavities and if they are left untreated, it can lead to serious infections.
Regular care with your dentist can help you find and fix problems before they require more expensive dental work, saving you money in the long run.
The good news is that cavities are preventable with proper oral hygiene. Along with brushing and flossing daily, it is recommended children get fluoride treatments up to four times per year from a health care provider so they can keep their teeth healthy!
According to the CDC (Centers for Disease Control), fluoride treatments can prevent about one-third of cavities in primary teeth.
What is Fluoride?
Fluoride is a natural mineral that helps prevent tooth decay.
When should my child begin fluoride treatment?
Fluoride treatments are recommended for children starting at 6-months and can help prevent or delay tooth decay.
Talk with a primary care provider about fluoride when your baby starts teething – there's no need to wait until they are in pain before taking action against pesky cavities. Be sure to schedule a visit with a Variety Care dental provider by your baby's first birthday to spot signs of dental problems early.
To schedule a dental visit near you, call 405-632-6688.
Is fluoride treatment safe?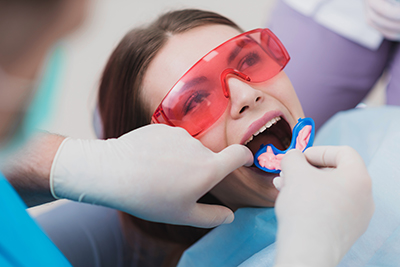 Fluoride is a safe and effective way to protect against tooth decay. It has been used for decades in children and adults.
Where can I get fluoride treatment for my child?
We know that children grow and develop rapidly. To help your child get the best start in life, Variety Care offers fluoride treatment during our well-child checkups starting at 6-months old up to 5-years of age.
Variety Care also offers on-site licensed pediatric dentists to service children and patients with special needs. To schedule an appointment with a skilled pediatric dentist, call 405-632-6688.
ips on keeping your child's teeth happy and healthy:
Regular care by a dentist or primary care provider
Receiving fluoride treatments
Regularly brushing and flossing
Eating healthy foods and limiting processed foods and sugary drinks
Healthy teeth are important for a healthy life. You can keep your child's mouth healthy by scheduling an appointment with our team today!
To book an appointment with a Dental provider,
call Variety Care at