Protect their future: Time to schedule your teenager's MenB Vaccine
You're doing everything you can to ensure your child's success after high school. Taking care of their medical well-being is another step in the process.
You've probably heard of the Meningitis vaccine or the MenACWY vaccine when your child was younger, around 11 or 12. However, that vaccine only protects against bacterial groups A, C, W and Y. The MenB vaccine protects against bacterial group B, and it's recommended that teenagers and young adults ages 16 to 23 get this vaccine.
Your child needs both Meningitis vaccine series to be fully protected against the meningococcal disease.
Call 405-632-6688 To Vaccinate Against Meningitis B
What is Meningitis B?
Meningitis B, one type of meningococcal disease (sometimes referred to as meningitis), is a dangerous illness that can damage the brain and spinal cord's protective covering or cause a severe blood infection.
While uncommon, it can appear without notice, progress rapidly and result in death or major disabilities.
Even with early detection and treatment, 10-15 people out of 100 infected with meningitis will die - many within 24 hours. Up to 20% of those who do not die will experience lifelong disabilities, including loss of limb(s), deafness, brain damage or problems with their nervous system.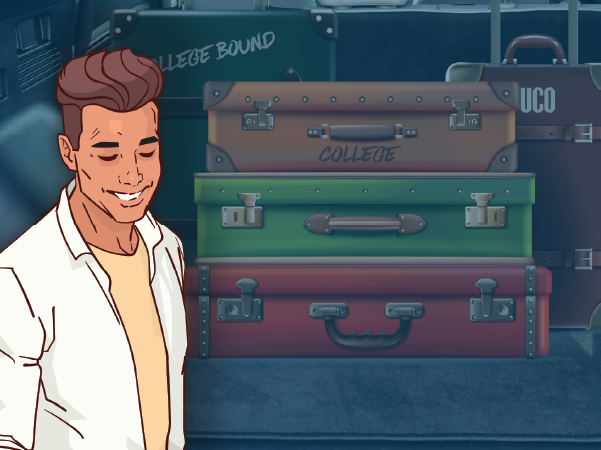 How is Meningitis spread?
Bacteria that cause meningitis B are passed through direct contact between two people. Found in the nose and throat of an infected person or carrier, the bacteria can be spread through behaviors including:

Sharing Utensils and Drinks

Kissing

Living in Close Quaters

Coughing and Sneezing
What are Meningitis symptoms?
The most common symptoms include:

Fever

Headache

Sniff Neck
Other symptoms include:
Nausea
Vomiting
Photophobia (eyes being more sensitive to light)
Altered mental status (confusion)
Meningococcal disease may first appear like the flu and rapidly worsen. It's important to seek medical attention right away if your son or daughter experiences these symptoms.
Stop the Spread & Protect Your Son or Daughter
Call 405-632-6688 To Vaccinate Against Meningitis B
How do I protect my teenager or young adult from meningococcal disease?
Getting vaccinated against Meningitis is the most effective way to prevent meningococcal disease from spreading. This means getting vaccinated with MenACWY at 11 or 12, with a booster at 16 and getting the MenB vaccine between the ages 16 and 23 with a booster a month later.
As your teenager or young adult prepares for their future, it's important for you to take the necessary steps now to protect them. Call Variety Care at 405-632-6688 to schedule your son or daughter's vaccine today.