Preventing a heart attack – it's easier than you think
Heart disease is the number one cause of death in the United States.
Chances are you know someone suffering from heart disease, or you're suffering yourself. Here's the big secret – preventing it isn't as hard as you think. Making small changes today will have big rewards in your future.
For some, the first step might be the hardest. Eating a healthy diet. Just because a label reads, Healthy or Organic doesn't mean it's good for you. A good diet focuses on fruits, vegetables, whole grains, nuts, fish and poultry. Knowing that is one thing but finding recipes and easy ways to incorporate these foods can sometimes be a challenge.
If you're stuck trying to find food that's good for you or if you can't stay motivated to eat healthy, consider meeting with a dietitian.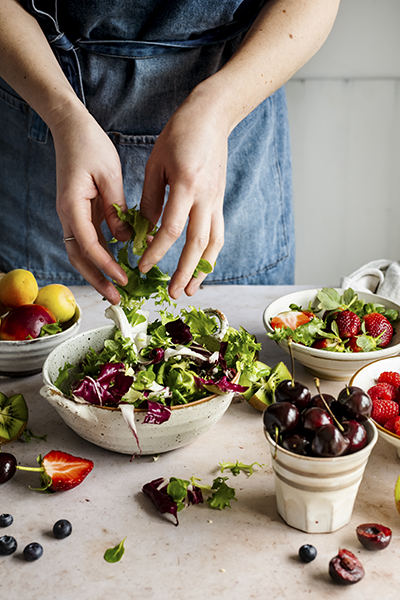 Variety Care offers Nutrition Counseling with registered dietitians. Our skilled team will steer you towards a diet that works best for your body and tastes good too! Just call 405-632-6688 to get started.
Scheduling an appointment with a Variety Care dietitian can also help you manage other health issues that affect heart disease, like diabetes or cholesterol, which brings us to the next step: managing diabetes.
Diabetes is a condition that causes your blood sugar to rise, and when left untreated, it can cause many medical problems, including higher risk of death from heart disease. Treating diabetes is a manageable process, which is why it's so important to establish care with a primary physician. Variety Care providers work closely with you to ensure you receive all medications, follow-ups and coordinated care you need.
Another way to prevent a heart attack or heart disease is to reduce stress in your life.
Stress can be brought on through traumatic events or it can slowly creep into your life from repeated exposure to toxic thoughts and environments. Whatever the cause, it's a sneaky villain with dangerous impacts to your health.
Americans are among the most stressed people in the world. Stress is so commonplace that it can feel normal or safe, which prevents people from seeking the care they need.
Variety Care places high value on mental and behavioral health. We believe it is a key component to treating a whole person and providing patient-centered care. Seeking behavioral health therapy can produce other benefits in your life too, such as motivation to eat healthy and exercise regularly.
Don't delay accessing the care you need. Call 405-632-6688 to schedule an appointment with one of our therapists.
There's a lot you can do to prevent a heart attack from ever happening. The best part is that Variety Care is here to help. We offer solutions to the problems you face at prices you can afford. For those with no insurance or poor insurance, you can pay for visits with our sliding fee scale. We also have a team of Certified Application Counselors that are well versed in medical payment assistance programs you might qualify for and they offer their services to the public at no cost.
One of the best medical payment programs is Oklahoma's Medicaid policy, SoonerCare. SoonerCare provides medical coverage to adults with children under 19, children under 19, pregnant women and adults ages 19-64 who meet their income guidelines. Think you might qualify? Give us a call at 405-632-6688.