With MyChart you can:
View all health information in one place
View lab results online.
View Immunization records online.
Send and receive secure messages no matter where you are
Take care of your children and other family members, all from one account
Request appointments online.
Request medication refills.
Step 3
Ask the operator for a MyChart activation code.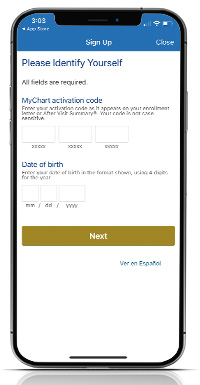 Step 4
Follow the operator's instructions to create a MyChart account.