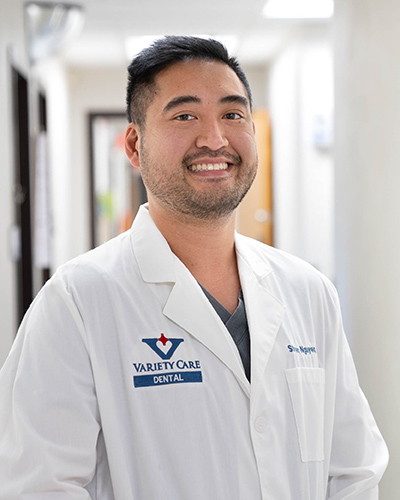 Phone: (405) 632-6688
Primary Location
Variety Care Straka Terrace
1025 Straka Terrace
Oklahoma City, OK 73139
Get Directions
Steven Nguyen, DDS
Dental School: University of Oklahoma College of Dentistry
Specialization:
Patient Care Philosophy:
"My goal is to provide the best care and find any means to help my patients even with the financial strains."
Steven Nguyen, DDS is an excellent dentist that is dedicated to helping people gain confidence through their smile. Growing up, he used to be self-conscious about his teeth due to gaps, so he wans to provide a way to help others to grow confidence just as he did. Dr. Nguyen knows that people hate the dentist, but he hopes to be the outlier that his patients like or even enjoy visiting. As a member of the Variety Care provider team, he takes great joy in giving back to the community by working with a caring and hard-working team. During his free time, Dr. Nguyen enjoys hiking, traveling and playing basketball.
Variety Care Straka Terrace

1025 Straka Terrace,
Oklahoma City, OK 73139
Phone: (405) 632-6688