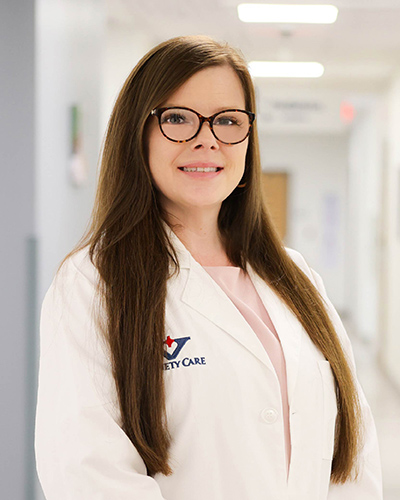 Phone: (405) 632-6688
Primary Location
Variety Care North Portland
5320 N. Portland
Oklahoma City, OK 73112
Get Directions
Melisa Dean, WHNP-BC
Nursing School: Master of Science in Nursing from Northwestern State
Specialization:
Adolescent and Reproductive Endocrinology

Patient Care Philosophy:
"The patient is always in charge, and I am simply here to help guide them towards their goals or solution to their health concerns."
Melisa Dean, WHNP-BC is a nurse practitioner with 12 years of specialized experience in women's health. She has many specializations, including adolescent and reproductive endocrinology, and always puts her patients first. As a member of the National Providers in Women's Health, she loves to help people grow by caring for them throughout their life stages as they learn more about themselves through adolescence into motherhood and beyond. In addition to being passionate about helping others achieve wellness, Melisa also enjoys utilizing her skillset to serve those who need Variety Care's services. During her free time, Melisa enjoys spending time with her family and caring for animals.
Variety Care North Portland

5320 N. Portland,
Oklahoma City, OK 73112
Phone: (405) 632-6688