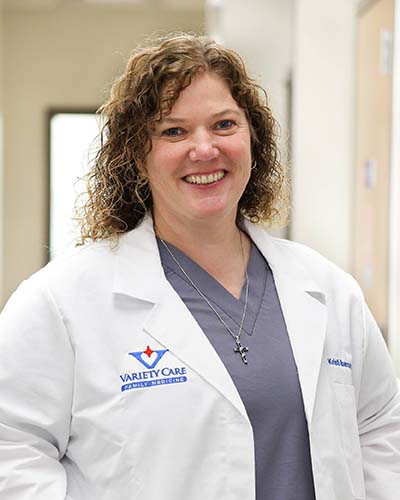 Phone: (405) 632-6688
Primary Location
Variety Care Sequoyah
2400 NW 36th St. Suite 100
Oklahoma City, OK 73112
Get Directions
Kristi Ibarra, FNP
Nursing School: University of South Alabama
Specialization:
Patient Care Philosophy:
"I love to listen. I love active participation from the patient's I am able to serve. Teamwork and accountability to each other is imperative for successful outcomes and positive relationships."
Krisi Ibarra, FNP is a nurse practitioner that specializes in family medicine. She is dedicated to serving her patients by listening to their concerns before developing a medical opinion. Kristi values integrity and being honest with her patients to provide the most effective care. As a member of the Variety Care provider team, she enjoys serving patients within the Oklahoma City community and giving the proper medical care they deserve. During her free time, Kristi enjoys creating, painting and repurposing.
Variety Care Sequoyah

2400 NW 36th St. Suite 100,
Oklahoma City, OK 73112
Phone: (405) 632-6688