LGBTQ and Healthcare: Breaking Down Barriers
People in the LGBTQ community face unique struggles and experiences in many circumstances, including healthcare. Healthcare professionals should be aware of the struggles faced by LGBTQ people to provide them with a safe space to receive the care they need.
Barriers in Healthcare facing the LGBTQ Community
Low rates of health insurance: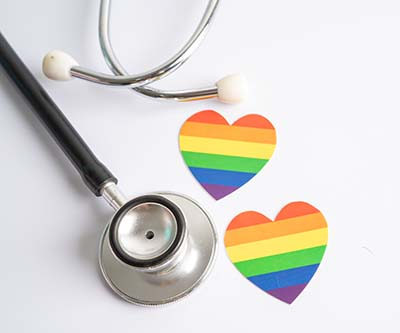 There are several reasons why this community lacks access to health insurance. Discrimination in the workplace is a major barrier impeding individuals from securing work and forcing them to face job loss. The cost of private health insurance can be expensive and sometimes insurance plans don't cover their specific health care needs like fertility coverage, lactation therapy for a non-birth parent or other affirming health options.
LGBTQ people are twice as likely to be uninsured.
Variety Care provides care to all persons regardless of health insurance coverage or ability to pay. Uninsured or underinsured patients may qualify to pay on a sliding fee scale. We can also help you sign up for SoonerCare or Marketplace coverage.
Fear of discrimination:
At Variety Care we offer quality healthcare services regardless of age, race, sexual orientation or gender identity.
Negative experiences with healthcare providers: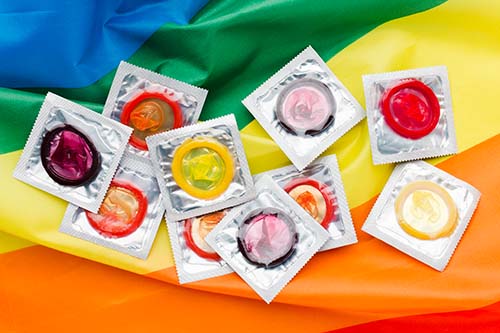 Many LGBTQ people continue to experience providers who are not doing their part in understanding and respecting their needs. A provider needs to support their patient's identity and use respectful language, including the correct use of pronouns. LGBTQ patients may have unique needs related to their health, such as different reproductive options, hormonal treatment, HIV care or preventative care such as PrEP. All Variety Care sites offer HIV testing. Additionally, our location at 1025 Straka Terrace currently offers a monthly no-cost HIV testing program.
More than 1.1 million people in the United States are living with HIV and 1 in 7 do not know it. Variety Care offers PEP and PrEP as methods of prevention.
Variety Care is dedicated to bridging the gap in health disparities and advocating for accessible health care for all. All patients deserve to feel valued and respected. We are passionate about ending stigma through accessible, affirming and inclusive healthcare.
Call today to make an appointment: